More and more companies are establishing a safe work ecosystem through the use of new technologies. Take the next step and discover everything we can do for your business.
OUR RESOURCES, YOUR ALLIES
Compete today hand in hand with technology and know all its benefits
We show you how Assistpass helps you to be more efficient in validating the human factor that enters in your facilities.
We speed up the entry of contractors to the plant.

We have a standard and professional contractor control process.

We assume tasks that do not correspond to the main activity of your company/area.

We reduce and/or avoid economic losses due to legal or extrajudicial claims derived from services contracting.

 
We prevent legal claims.

We control and administer the income to disqualified contractors.

We reduce hidden costs in service contracting fees.

We eliminate unnecessary communications.

 
SIMON is an intelligent software that allows you to manage the Risk Management Programs defined for each client efficiently.
With SIMON, we can design tailor-made plans, establish specific business rules for each journey, identify deviations, and have early alerts that allow us to act proactively in time and inform about any risk situation during transit.
SIMON integrates simply any type of on-board technology, fixed or mobile, without the need to modify or replace the existing equipment in the transport medium.
SIMON allows us to monitor end-to-end more than 500,000 annual journeys in Latin America, being the only platform that has integrated more than 350 companies that provide GPS services.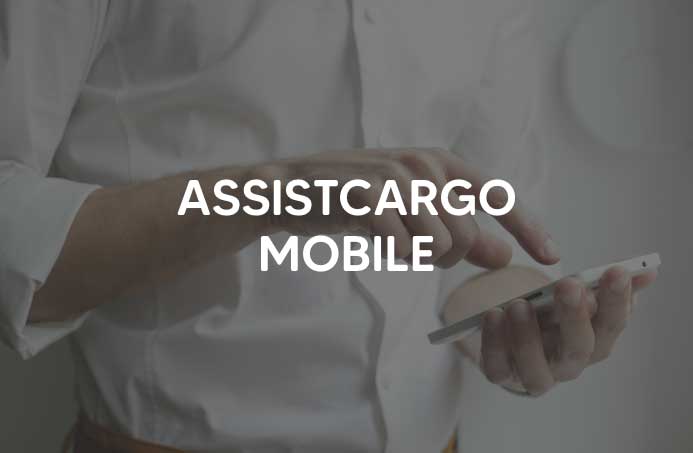 The Assistcargo MOBILE allows you to raise the security level during transport, preventing theft and accidents. With our MOBILE service, we can:
Provide online follow-up and monitoring of all routes, know each trip's record, prevent risk situations through parameterizable early alarms combined with the fixed GPS equipment through SIMON.

Take control over your fleet's safe handling and reduce the risks of speeding, rough driving, allowing you to monitor and evaluate your drivers.

Incorporate applications for preventive and corrective maintenance of your fleet, prevent failures, minimize downtime and reduce the risk of loss.
DO YOU KNOW IF YOUR BUSINESS IS SUBJECT TO THEFT?
ASSESS THE REAL SITUATION OF YOUR BUSINESS IN MINUTES
SOLUTIONS DESIGNED FOR YOUR BUSINESS.
Our services create a collaborative environment with your company, their digital nature makes them a practical and easily accessible tool for controlling your logistics chain.